At last they are here!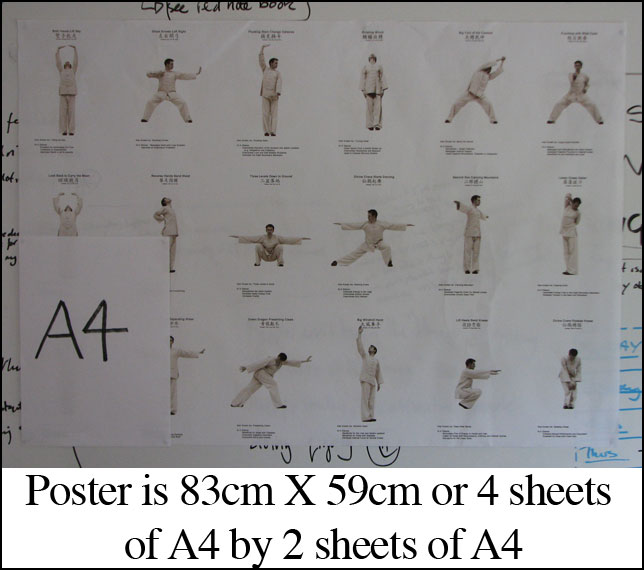 To get your hands on one (or two or three) please visit this page for full details:
http://qigong15.com/poster.html
This poster has the following features:
Each Qigong Exercise has its full name, a beautiful Chinese Calligraphy translation and its Chinese name included
The 'signature' shot of each qigong exercise from the Shaolin 18 Lohan Hands Qigong Set – allowing you to see a close up of the exercise being performed correctly.
Each Qigong exercise is listed with any other names it is commonly known by. So if one of your friends starts talking about the pattern 'Drawing Knife' you'll know they mean Lohan Draws Sabre.
I've created an 'At A Glance' list for each exercise which will allow you to quickly see which Qigong exercise is most cost efficient for a particluar illness or disease.
Once they've all gone, they're gone. Each poster will be numbered (out of 150), signed and I'm happy to put a personal message on if you like.
Again visit http://qigong15.com/poster.html to get your print.
If you have my Shaolin Chi Kung book and/or are studying my Qigong Secrets Home Study Course – this poster will be a great study aid as you'll be able to refer to all 18 qigong exercises from the 18 Lohan Hands chi kung/qigong set – quickly and easily.
In case you missed it here's the page to visit again: http://qigong15.com/poster.html
Marcus James Santer